About me
---
In all sincerity from me to you.
Wherever you may be, whoever you are…
If you feel my words then it's you who I wrote them for!
SINcerely YO!urs ~ SIN YO!
---
more About me
---

---
My book
---
Van Gedachten naar Gedichten
en Horizonverbredende Vergezichten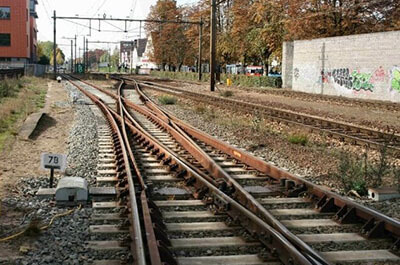 ---
Brabant
---
Oss-Zuid, Brabant, born 'n raised.
't Zit in m'n bloed, m'n ouwe hood en ik represent 't nog steeds!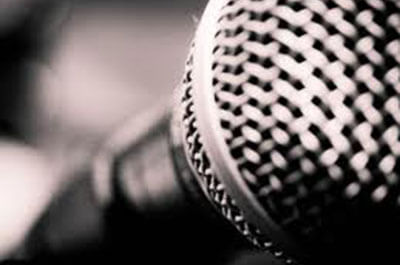 ---
Hip Hop & Rap
---
yep that's where my heart's at.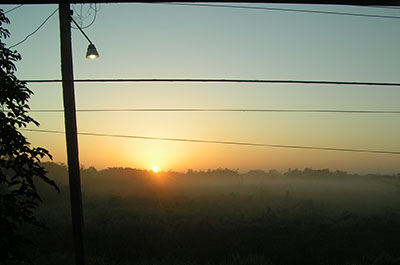 ---
Suriname
---
Switi Sranan, a kondre pe mi tan.
SurinaManis, het land waar ik woon…
Buitengewoon apart, een plek naar m'n hart. Het laatste stukje 'Indië'…
Bevoorrecht om het alsnog mee te maken.
I'm not just bloggin'
---
Eigenlijk schrijf en teken ik al sinds ik het geleerd heb als klein kind. Op vele verschillende manieren en voor een steeds groter publiek. Schoolkrantjes voor de vijfde en zesde klas (in de mid-80's), rap teksten voor mezelf, graffiti tags eerst in de buurt, toen de rest van de stad en al gauw ver daarbuiten, meer rapteksten, niet alleen meer voor mezelf; m'n eerste poetry voor eenieder die het al dan niet wilde horen. Jaren later was ik opeens journalist en redacteur.
Alles is deel van mijn ontwikkeling, op weg naar de schrijver die ik nu ben en de artiest die in me schuilt.
---
Meer posts
GEWELDIG
"Gedachten, gedichten, overpeinzingen van een derde generatie Indo. Over heden en verleden hier, daar en elders. Over geboren zijn als Indische Brabander, wonend in Suriname. Over wat hem beweegt en wat Indisch/Indo-zijn inhoudt voor hem. Over respect voor de generaties voor hem. Over hoe hem dat heeft gevormd, zijn leven beïnvloed. Over……. Zoveel zaken die hem en ons Indo's bezighouden. En alles vormgegeven op zijn eigen wijze. Ik heb 'vóór' mogen lezen. Geweldig!
Bestseller of niet…het is/wordt een heel kostbaar boek. Omdat je je hart er in hebt gestopt.
Hartverscheurend……. hartroerend……. hartverwarmend!"
– E. Verhoeff (Wormer, NL)
---
FREE, CREATIVE and PASSIONATE
"Edwin Linders, so good to know that there is a higher mission in what you do. You are a talented writer, a free thinker, creative and passionate and to use all that towards helping and educating others is truly a blessing. Anything you do, Edwin, that will elevate the Indos, their history, their culture. There are some that are doing that… but not enough of us. Thank you for getting IT.
I see you as a very talented guy, and in your writing there are profound statements that tell me you are still searching, questioning the status quo. From what I have read that you have written, shades of Kerouac come to me… you have some of that iconoclastic tinge to your writing."
– P.Kluge McMullen (Boston MA, USA)

---
IK KIJK UIT NAAR UW BOEK
"Wat voor ons zo moeilijk is, is die [Indische] beleefdheid niemand te willen kwetsen en jullie daarom nooit direct "Ja of Nee " zeggen en nooit een duidelijk antwoord geven op een vraag. Dat drijft mij tot waanzin. Ik noem dit altijd 'het bamboegordijn' als ik boos ben. Voor ons is het altijd maar gissen en als je geluk hebt dan heb je goed geraden. Aan de ene kant heeft het wel wat, maar soms is het moeilijk en mijn geduld is nu eenmaal niet mijn sterkste zijde. Openheid over de dingen die zich daar afgespeeld hebben gedurende de oorlog en daarna is moeilijk te achterhalen, daarom kijk ik uit naar uw boek."
– K. Moonen (Almere, NL)
---
EEN GAVE
"Edwin, je hebt een gave die je voorouders je toefluisteren. Mooi hoor! Je bent een open poort van het verleden naar het heden."
– A. Dekker (Den Haag, NL)
---
RAAK
"Door hoe jij je gedachten en gevoelens verwoordt raak je anderen… Zet je aan tot nadenken. Ik ben toch wel erg benieuwd naar je boek…"
– J. Verschuuren (Gemert, NL)
---
VAARDIG
"Met bewondering heb ik je taalvaardigheid ondergaan. Dank daarvoor!"
– F. Urbach (Amsterdam, NL)
---
WOORDEN
"Dit is zo mooi en werkelijk beschreven hoe kun jij dit zo voelen en de juiste woorden vinden, terwijl ik nog dichterbij mijn roots lig (dat geloof ik tenminste want mijn Moeder is een Javaanse)? Maar jij hebt dat zo prachtig onder woorden gebracht. Bravo !! Wat ben ik blij dat er zo'n persoon is hier die het kan vertalen naar gevoel maar dan ook een diep innerlijk gevoel wat ik niet kan uitspreken maar het helemaal met je meevoel ."
– F. van den Hoogen (St. Michielsgestel, NL)
---
DUBBEL
"Edwin, dank je wel voor het goed verwoorden van "mijn" gevoelens en net wat je zegt ons "Indisch gevoel". Al willen horden Indo's het zo niet zien of hebben een "kant" gekozen, mag toch! Ik denk na mijn generatie (mijn kinderen- kleinkinderen) is het al veel minder dan wel verdwenen, ook goed. Ik ga ze het "dubbel" gevoel niet doorgeven, ze zijn van hier en hun voorouders van "daar" en dat vinden ze heel interessant!"
– E. Fredriksz (NL)
---
"Love, respect, awareness"
– I. Santi (kota Ambon, Indonesia)
Mis niks van doSinyo
---
Wilt u niks missen, schrijf u dan in voor mijn nieuwsbrief.
Laat hier uw gegevens achter en u hoort snel van me.
---